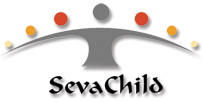 Connect With Us

SevaChild International
SevaChild International is a non-religious, non-sectarian, and non-political 501c(3) organization with its home office in Los Angeles, California. Our Indian affiliate, SevaChild (India) is based in Bangalore with offices in Delhi and Hyderabad.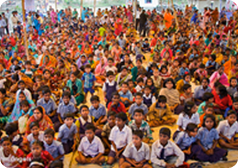 SevaChild in India
SevaChild is India's first nationwide association created specifically for child aid organizations. We have 48 accredited members located in 11 of India's 29 states and a combined reach to over 140,000 children.

Saving Children's lives in India
Since 2011, we have been administering vaccine-like micronutrients to children in India to protect them from a devastating disease. Without these micronutrients, thousands of untreated children are left physically and mentally impaired or blind, and many will perish needlessly each year. Through our partnership with "Vitamin Angels," and SevaChild's distribution network of NGO's, we had over 140,000 children registered in our micronutrients program by mid-June of 2014.
Transforming education in Rural India
The Challenge
Today's education in the rural villages of India does not give children enough of the practical knowledge and tools needed to improve their lives. Moreover, the current school curriculum does not incorporate ideals and skills for creating village prosperity and sustainability that will preserve valuable village cultures.
Our Solution
Initiate educational programs that teach updated models based on Montessori principles, and disseminate information on the ecological practices of permaculture and environmental awareness, and uses of modern technological advances, in order to foster prosperity and sustainability while preserving valuable Indian traditions and culture.
SevaChild is presently conducting needs assessments and feasibility studies for the development of a pilot program that will incorporate these principals, technology and practices.

Call to action
Join SevaChild and our international partners as we combine efforts to protect children from disease and improve the quality of education for children at the bottom of the world's socioeconomic ladder in India.
Your tax-exempt contributions will bring compassion and opportunity into the lives of thousands of innocent children in need.
Donate