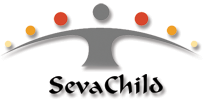 Connect With Us
Harnessing international resources to advance social change
We have co-founded the SevaChild India as our first "Initiating Affiliate".

We have also co-founded the SevaChild Norway to assist us in our efforts through its fundraising activities in the E.U. with a specific focus on promoting sponsorships for impoverished and orphaned children.

Together we have established a national platform on which Indian child aid organizations are working together to:
Share best practices and network resources (members helping members)
Identify and set efficiency standards
Develop national prominence through proven ethical standards (transparency)
Collaborate on strategies for across-the-board funding from public, corporate and government sectors
Design community participation programs
Combine their needs to qualify for national and international support on a scale never before possible on their own.
Providing association members with a web portal to the world
All our association members have the opportunity to reach a greater audience of donors through our websites in India, the U.S. and Norway.
Our web portal allows our members to:
List their goals and needs and access international funding
Communicate member-to-member through online Member Forums
Access SevaChild India Newsletters with updates on association activities
And provides the public with the ability to:
Access information about members' current activities and needs
Make contributions to specific NGOs
Make contributions to specific projects
Communicate with members through online Member Forums
Access SevaChild India Newsletters with updates on association developments
Examples of international assistance
SevaChild International is currently facilitating two corporate in-kind donation programs to India:
Life saving vital nutrients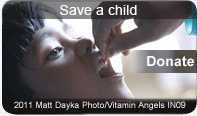 The prevalence of malnourished children in India is among the highest in the world.

An estimated 57 percent of preschool children suffer from deficiencies of vital nutrients that rob their bodies of the ability to fight infectious disease.

SevaChild International is working in coordination with our Indian affiliate ("SevaChild India") and Vitamin Angels, a California based non-profit organization, to provide thousands of Indian infants and children under 5, the vital nutrients they need to overcome disease and survive.

We are touching the lives of thousands of Indian children at risk and for less than the cost of a cup of coffee; you can help a child in a big way.
Free wheelchairs

In coordination with our Indian affiliate ("SevaChild India") and "Free Wheel Chair Mission", a California based nonprofit organization, our international organization is working to provide wheelchairs to thousands of less fortunate in India.

Together with SevaChild India's network of Association Members, we locate and register recipients and take responsibility for wheel chair assembly and delivery. Through your contribution, you can give the gift of mobility to one or more disabled children or parents in dire need.
Future Programs
Workshops/Seminars
Together with our family of affiliates, SevaChild International will be providing workshops on the following topics to further educate and empower our Indian members:
Record keeping and accounting
Caring for children in crisis
Keys to nutrition
Fundraising strategies
Physical education
Health and safety standards
Developing a powerful Board of Directors
Goal setting
Developing community support
Developing a volunteer program
Understanding legalities
Defining policies and procedures
Getting the most out of association membership
Share and re-gifting programs
That open the door for larger contributions of clothing, food, furniture, books, computers, water filtration systems, heating and lighting systems, transportation vehicles, etc.
Micro-loans for revenue models
We have identified revenue models successfully being used to help NGOs supplement operational costs.
SevaChild International, along with its international network of affiliates, is developing programs that will assist qualifying members in attaining micro-loans for purchases of equipment, materials and set up costs.
In all humanitarian projects, either private or public, the most neglected are the caregivers, those champions of compassion who selflessly serve the needs of others. Their service is the most important component for fulfilling the objectives and ultimately giving filial love and affection to countless children in need.