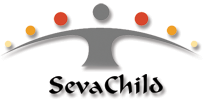 Connect With Us
International Affiliates
SevaChild India is registered with the Indian government as a Section #25 non-profit Company. It was founded to support our mission through the establishment of an "Umbrella" association for non-profit child aid organizations in India.

SevaChild India is a clearinghouse for information and contributions, providing invaluable support to its members and to the millions of children in their care.

Under its umbrella, members are provided the opportunity to share best practices, leverage resources, identify and set efficiency standards, increase public awareness, and inspire community participation.
SevaChild Norway is a registered non-profit organization with headquarters in Oslo. SevaChild Norway was co-founded by the SevaChild International.

The Norwegian non-profit functions as a support and funding arm for our mission in India and heads up the "Sponsor a Child" program there. SevaChild Norway is an affiliate of SevaChild International and a "Sister" organization to the Association in India.
For the first time in Indian history, Indian child aid organizations (non-profits) will belong to a national association through which they can establish greater credibility and, through their affiliation with SevaChild International in the U.S, and SevaChild Norway in Norway, gain access to funding from government, corporate, and international charitable organizations never before possible on their own.
"Our Mission is to unite Indian child aid organizations in an umbrella association that fosters collaboration and sharing of best practices, and opens the door for international cooperation to assist them in providing secure, healthy, fulfilling, and academically enriching environments for the millions of children in their care."
'A small body of determined spirits fired by an unquenchable faith in their mission can alter the course of history.′
– Mohandas Gandhi