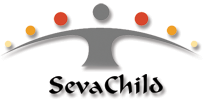 Connect With Us
Other Ways To Give
We strive to make giving easy and mutually rewarding. Other than outright cash gifts, there are many other great ways in which you can help support our work.

Appreciated Securities
Your gift of long-term (you must have held the securities for more than one year) appreciated securities to SevaChild International provides you with an income tax deduction for the full market value of the donated stocks or bonds, up to 30 percent of your adjusted gross income. At the same time, it allows you to bypass the capital gains tax on any unrealized appreciation on the security. You may take any unused deductions over the next five years.
Honor / Memorial Gifts
Gifts can be made to SevaChild International in tribute or memoriam of someone special.
Special Event Gifts
In lieu of gifts at your next event or celebration, ask your guests to make a donation to SevaChild International. We would be happy to provide you with promotional materials and information about our work for your guests.
Legacy Giving / SevaChild International Future Fund
SevaChild International is grateful to individuals who include SevaChild International in their estate planning, or make other long-term gifts to benefit the organization. These gifts include bequests, IRAs, and trusts. We recognize these extraordinary donors and extend our tremendous gratitude to them.

Planned gifts play a vital role in providing enduring support for our mission to usher in a new and expansive approach to the way child aid is administered in India and other parts of the developing world.

Through careful gift planning with a financial advisor, our supporters can have peace of mind knowing that they have provided for their families while fulfilling their financial and philanthropic goals.

A gift to the Future Fund is one that lives on forever. Members of the SevaChild International Future Fund are listed in SevaChild International publications in perpetuity.

For more information on any of these opportunities, or to let us know about a gift intention, please contact Ed Kelly, Director of Planned Giving at ekelly@sevachild.org or call 818-621-2570.
Bequests
Bequests, the most common of all planned gifts, can be made either by including SevaChild International in one's will or through the addition of a codicil arranging for a bequest to SevaChild International.

A percentage of one's estate, a fixed dollar amount, or a particular asset can be gifted.
Why are bequests important to SevaChild International? SevaChild International acknowledges the monumental problem India faces in addressing the needs of its impoverished millions.

By revolutionizing the way in which Indian child aid organizations operate, we seek to increase both their capacity and competence through the power in unity they have struggled without for so long.

This is a long-term process that will require our longevity and financial stability over many years. Bequests play an important role in this long-term financial viability.

Through a thoughtful and well-planned will, you and your family can help ensure the future success of our mission.

Bequests may be unrestricted, designated to the general endowment, or dedicated to a particular program.


How will my bequest to SevaChild International be used? Unrestricted bequests are used where they are most needed, or you can designate which of our many programs you would like your bequest to fund.
Retirement Plans and Life Insurance
IRAs, paid up life insurance plans, and other retirement plans are increasingly popular and easy ways to make a planned gift.

A donor may list SevaChild International as a beneficiary (either as a single beneficiary or with other charities or family members) or as a contingent beneficiary.
Trusts
There are several forms of trusts that involve the irrevocable transfer of assets.

Individually established trusts can provide an immediate or deferred income to the donor, to a family member, or to others for a set period or for life, with the remainder principle transferred to SevaChild International; or a trust can provide income to SevaChild International for a designated period of time with a family member or other individual as the remainder recipient.

For more information on any of these opportunities, or to let us know about a gift intention, please contact Ed Kelly, Director of Planned Giving at ekelly@sevachild.org or call 818-621-2570.
Your Privacy Is Assured
Your payment and personal contact information will be kept strictly CONFIDENTIAL and will NOT be shared with any other party or mailing list. Our Privacy Policy is viewable here.

Your donation is tax-deductible according to 501(c)3 Federal regulations. Contributions can be accepted for unlimited amounts and contributions may be personal or corporate.
'Our Mission is to unite Indian child aid organizations in an umbrella association that fosters collaboration and sharing of best practices, and opens the door for international cooperation to assist them in providing secure, healthy, fulfilling, and academically enriching environments for the millions of children in their care."
'You must be the change you want to see in the world'
– Mahatma Gandhi
To Donate by Mail
Please make
your check
payable to:

SevaChild
International

and mail to:
928 N. San Femando Blvd.
Ste. J#131
Burbank, CA.91504

To Donate by Phone

If you prefer to
donate by phone
please contact our
donations department
at:

323-315-0334

Monday through
Friday
10 a.m. - 6 p.m. PST